Welcome to Nourished Health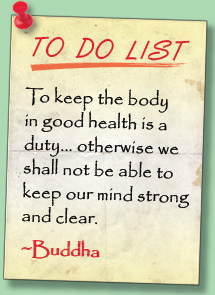 We are a Traditional Chinese Medicine and Acupuncture clinic located in Aurora, Ontario dedicated to the treatment of: seasonal, male, female, senior and children's health disorders.
At Nourished Health, our role is to support your decision to help yourself, by investing in comprehensive wellness. Our methodology is to apply Traditional Chinese Medicine and Acupuncture through quality care, in a holistic manner, optimizing your health.
Your Appointment
Our services are provided by appointment only. To make an appointment for an initial assessment or treatment, please call
(647) 887-5040. Please arrive 10 minutes prior to your scheduled appointment to fill out the necessary paperwork. If possible, please bring any medical records pertaining to your existing condition when you come in for your first visit.
Preparation for Treatment
Please, do not arrive on an empty stomach before your treatment as it may affect your body's condition. Please wear loose clothing for your treatment. For handicapped patients or patients requiring special care, please inform us of your needs before the treatment.
Cancellations
For cancellation of an appointment, we request a minimum of 24-hours notice before the time of your appointment.
Follow-up Visits
For people who have problems such as pain, muscle spasm and tightness, stress, anxiety, and tension, symptoms will improve after several treatments. However, due to an individual's lifestyle and work conditions, these problems may persist and become chronic if proper maintenance care is not taken. Traditional Chinese Medicine and Acupuncture advocate maintenance care to prevent those symptoms from becoming chronic medical problems. It is recommended to continue treatment once to twice a week initially and once every two weeks, or once every month according to your health condition. Consult the Traditional Chinese Medicine Practitioner to find out how frequently you need treatment and derive a right treatment frequency for yourself.
Patient Questionnaire
Please take time to fill out and print the patient initial assessment form and bring it with you on your first visit to the Nourished Health clinic.

Traditional Chinese Medicine Initial Assessment Form
Payment
We accept as a form of payment: credit and debit cards. We do not bill insurance companies. Payment is due at time of treatment rendered. If you have extended medical coverage, you will be asked to pay us directly at the time of treatment and then follow up with your insurance company for reimbursement with our clinic invoice. We do not accept installment payments for services; therefore patients must pay for treatment at the time services are rendered. If there is a balance due on an account for any reason, the patient must pay for the balance by the time of the next scheduled visit.
Request for Medical Records
If your family doctor or medical specialist requests information on the services you receive through our clinic, please inform us so that we can prepare your records to be available concerning your particular treatment needs.
Our location: