Traditional Chinese Medicine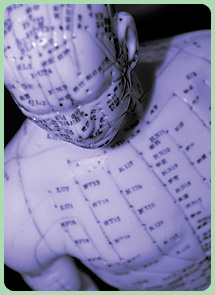 Traditional Chinese Medicine (TCM) is both the ancient and modern method of health care that combines the use of Herbal Medicine, Acupuncture, Medical Nutrition, Manual Medicine and Medical Qigong to treat, promote, maintain and restore health.
The philosophy of Traditional Chinese Medicine is preventive in nature. In line with this, TCM makes a point of educating the patient with regard to diet, exercise, rest, stress management, environment influences and relaxation so that the patient can assist in his or her own therapeutic process.
Mind, body, spirit and environment are seen to interact and affect each other. People are unique with different strengths and weaknesses, therefore a "pattern of disharmony" in their health can occur and be very specific to each individual. Accordingly, treatment is not something which is done "to" the patient, but is given in partnership with the patient's own developing and understanding of their health condition and health disharmony.
In our practice we strive to bring back the tradition of the caring health practitioner, one who knows and understands his patients, not just their disorders. Patients visiting our clinic may expect to be treated with one or more of the following modalities of Traditional Chinese Medicine:
• Acupuncture
• Chinese Herbal Medicine
• Chinese Manual Medicine
• Chinese Medical Qigong
• Chinese Medical Nutrition