Chinese Medical Nutrition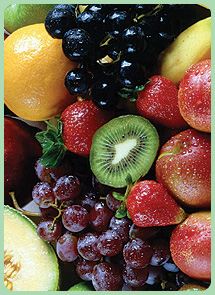 Traditional Chinese Medicine (TCM) has a unique way of energetically looking at food that is not a part of our standard western concept nutrition. Besides the known macro and micro nutrients (carbohydrates, proteins, vitamins and minerals, etc.) food is also recognized energetically, by their seasonal growth, color, textures and flavors.
TCM with its main emphasis in prevention rather than cure has spent most of its efforts in analyzing the effects and impacts of food on health.
With more than 3000 years of experience in experimenting with foods and perfecting the culinary art of preparing them, the knowledge accumulated up to now is extremely valuable. Therefore, Chinese Medical Nutrition is using this knowledge through usage of medicinal diets to treat and prevent illness, and restore the body to a natural healthy equilibrium.
In China, the concept of "functional food" (that is food offering therapeutic benefits apart from nutrition) dates back 3000 years. Functional foods usually contain significant levels of biologically active components which boost a person's physical and physiological well being.
Over the centuries, Chinese nutritional practice has developed into a remarkably varied one, using far more variety of vegetables and meats than available in the West. One factor behind this development is the link between diet and Traditional Chinese Medicine (TCM). Food is considered more than just sustenance; it contains therapeutic properties and is prescribed usually by TCM doctors as a primary therapeutic intervention. Moreover, while Acupuncture and Chinese Manual Medicine may be used to treat a health condition, the first line of treatment is usually diet itself.
The main principles of Chinese Medical Nutrition are:
• Eat whole natural unprocessed food
• Consume more high quality nutrient dense foods that are rich in vitamins and minerals. This includes good quality protein found in fish and range fed poultry and other animals as well as light vegetable sources of protein such as soy products and various beans
• Have three good meals a day with breakfast or lunch being the largest and the evening meal the lightest. Many do better and even lose weight, on a 'grazing' schedule having six balanced meals throughout the day. Balanced means a proper ration of protein and carbohydrate at each meal
• Eat foods as they are seasonally available in your climatic environment. Foods that are imported from warmer climates tend to alter the chemistry of our blood to acclimatize us to foreign environment
• Take time to focus on your food when you eat. Fully experience its colors, flavors and textures which are an expression of their energies. Take time to carefully chew each mouthful, since digestion begins in the mouth.
Chinese Medical Nutrition is particularly useful in resolving digestive problems related to improper diet, stress and emotional conditions. Additionally, Chinese Medical Nutrition's therapeutic goals are to:
• Regulate the Endocrine System and balance hormones
• Nourish the blood
• Regulate cravings and stabilize blood sugar
• Improve the metabolism
• Reduce inflammation in the body
• Stabilize moods and increase energy
• Prevent chronic disease process
• Decrease excess weight