Chinese Manual Medicine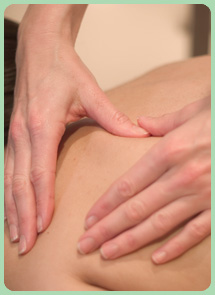 Chinese Manual Medicine is a form of soft tissue medical massage and joint manipulation therapy. It is widely used in the practice of Traditional Chinese Medicine (TCM). The system includes categories of medical massage, visceral massage, acupressure, cupping therapy and joint manipulation therapy.
Chinese Manual Medicine is a part of TCM that shares the same philosophy as Acupuncture. As such, it can improve circulation, treat damaged nerves, tone the muscle, improve range of motion of joints, and reduce muscle tension. Additionally, Chinese Manual Medicine is beneficial for muscular cramping and aching, sports injuries, arthritic pain, stress, anxiety and for general relaxation.
During your first treatment you will be asked questions about your medical history. Your practitioner will also conduct a comprehensive physical exam looking for signs of health imbalance by examining your tongue, checking your pulses, palpating your muscles and joints and asking health related questions.
Chinese Manual Medicine involves kneading, stroking, joint manipulations and different manual techniques. Your practitioner will massage and move specific parts of your body or perform a full body treatment. This may be done through your clothing or on the exposed skin with or without medicated lotion.
The number and duration of your Chinese Manual Medicine treatments will depend on the nature of your condition, its severity, and how long it has been present. Often times, Chinese Manual Medicine is often used in conjunction with Acupuncture or Chinese Herbal Medicine. In general, once to twice a week is the recommended frequency.
Chinese Manual Therapy is very effective in the treatment of:
• Neck Pain
• Shoulder Pain
• Back Pain
• Sciatica
• Frozen Shoulder
• Tennis and Golfer's Elbow
• Hip Problems
• Sports Injuries
• Migraines
• Stress and it's associated problems
• General Health and Well-being
• Chronic Hypertension
• Various Soft Tissue Injuries