• Children | Female | Male
Treatments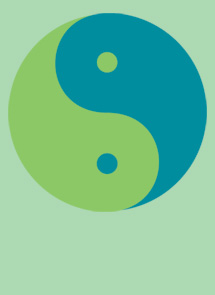 Children's Health
At Nourished Health we take physical and emotional health needs of children very seriously. Our pediatric treatment programs are structured to provide enhancement of the child's skeletal development, intelligence, personality, and general well being. Gentle supportive treatments are administered to bolster the child's immune, nervous, digestive, and skeletal systems. By supporting their growth and development, we increase their capacity to resist illness and adapting to daily challenges. Therefore, healthy children respond positively to good food and nurturing environment, easily recovering from imbalance with gentle care.
Here is a list of common children's disorders that our clinic treats:
Abdominal pain
Acne
Allergies
Asthma
Attention-Deficit Disorder
Bed-wetting/Enuresis
Burns
Colic
Constipation
Cough
Diarrhea
Eczema
Hiccups
Motion sickness
Obesity
Tonsillitis
Upper respiratory
tract infection
Urinary tract infection
Female Health
Traditional Chinese medicine (TCM) is the oldest medicine in the world to treat gynecological disorders. In TCM, there is always a root imbalance that causes gynecological problems. Therefore, by treating this imbalance, you can eliminate or greatly improve disharmonies and symptoms associated with them. On average, it takes about three months to see complete changes in a condition.
Here is a list of common female disorders that our clinic treats:
Menstrual Problems
Menopausal Symptoms
No Cycle (Amenorrhea)
Night Sweats
Acne
Insomnia
Cramps
Hot Flashes (daytime)
Bloating
Vaginal Dryness
Breast Distention
Anxiety
Premenstrual Syndrome
Low Sex Drive
Heavy
Prolonged Flow
Irregular Cycle
Poly-cystic
Ovaries (PCOS)
Skipped Cycles
Endometriosis
Fibrocystic Breasts
Uterine Fibroids
Prolonged/Irregular Menses
Depression
Hormonal Migraine
Male Health
Today, men are becoming more involved in their health by talking about the variety of male health and reproductive issues. Moreover, male health has historically been a top priority in Traditional Chinese Medicine (TCM) with regard to sexual health and longevity. Presently, treatment plans regarding various male health issues with special focus on fertility, libido, erectile function, and prostate are integral part of our daily practice at Nourished Health. Due to the way that these disorders affect the quality of a man's life, men have a renewed interest in the quality and longevity of their health.
Here is a list of common male disorders that our clinic treats:
| | | |
| --- | --- | --- |
| Health Maintenance | Prostatitis | Sports Injuries |
| Infertility | Premature Ejaculation | Thin/Scanty Semen |
| Nocturnal Emission | Erectile Dysfunction | Anxiety/Depression |
| Impotence | Urinary Issues | Hernias |
| Dizziness | Testicular Pain | Insomnia |