Treatments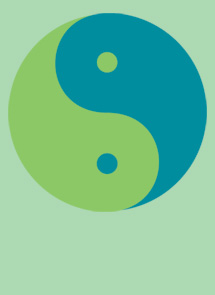 Senior Health
Birth, growth and old age are natural order of life progression. We at Nourished Health see a maturity and chance to improve health and delayed premature aging as a main focus for the senior's health treatment program. As people age, one's immune, digestive, circulatory, nervous and reproductive system slows down and becomes weak. Therefore, our treatment program focuses specifically at preventative and anti-aging health.
Here is a list of common senior's health disorders that our clinic treats:
Asthma
Cough
Constipation
Diarrhea
Eyesight complaints
Eczema
Hypertension/
High Cholesterol
Hearth arrhythmias/pain
Incontinence
Osteoarthritis/
Rheumatoid arthritis
Spinal pain
Urinary tract infection
Upper/Lower respiratory tract infection
Urological/Genital complaints
Viral/Bacterial infection
Seasonal Health
Seasonal healing is one of the best ways to remind ourselves that it is time to evaluate our health. Our moods and bodies change as the seasons change. In the past, ancient Chinese Physicians have learned how to harmonize their bodies with the world around them. By harmonizing their daily lifestyle with the change in the seasons, they were able to live longer, more productive and healthier lives. Regulated by cycles of light and dark and our Circadian Rhythm, seasonal healing takes a look at staying healthy with nutritional food and food that is local and seasonal to your area. Furthermore, creating a good exercise routine, getting quality sleep and learning the best and safest ways to use herbal medicines to do a seasonal detox and boost our immune system, are important elements in healing with the seasons.
Here is a list of common spring seasonal disorders that our clinic treats:
| | | |
| --- | --- | --- |
| Allergies | Hay fever | Rhinitis |
| Asthma | Hepatitis | Low energy |
| Migraines | Depression | Emotional repression |
| Nerve inflammations | Muscle spasms | Indigestion |
Here is a list of common summer seasonal disorders that our clinic treats:
| | | |
| --- | --- | --- |
| Hypertension | Insomnia | Anxiety |
| Constipation | Sexual dysfunction | Volatile emotions |
| Low concentration | Sunburns | Heartburn |
Here is a list of common fall seasonal disorders that our clinic treats:
Dry or sensitive skin
Cold/Flu
Loss of voice
Chronic sore throat
Dry mouth,
lips, and eyes
Dandruff and
itchy scalp
Stress and depression
Cough without mucus
Loss of hair
Here is a list of common winter seasonal disorders that our clinic treats:
| | | |
| --- | --- | --- |
| Sluggish digestion | Tinnitus | Frequent urination |
| Low energy | Low back pain | Knee pain |
| Cold hands and feet | Forgetfulness | Low sexual drive |